Please click on the mountain images at the top or bottom of the page to navigate this site. Sorry for this temporary inconvenience.
Browns Peak / Huron Peak Hike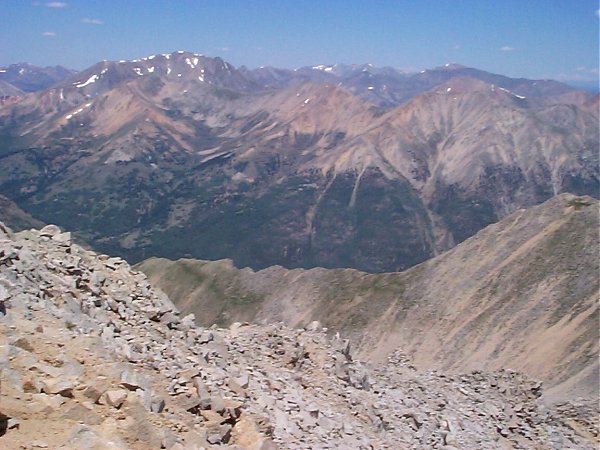 About 6 miles to the north-northwest you have a clear view of La Plata Peak. You can also see
Mount Massive
and
Mount Elbert
in this photo.