Please click on the mountain images at the top or bottom of the page to navigate this site. Sorry for this temporary inconvenience.
Browns Peak / Huron Peak Hike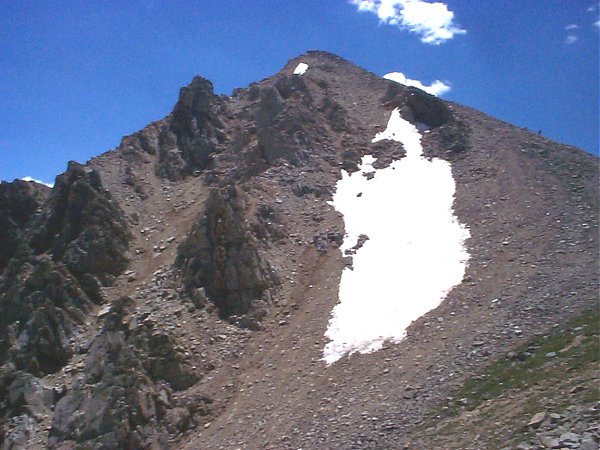 Crags just out off-trail as you approach the last 500 feet of vertical to the summit of Huron Peak. If you click through to the larger image you can see hikers silhouetted over the sky along the ridge to the right.