Please click on the mountain images at the top or bottom of the page to navigate this site. Sorry for this temporary inconvenience.
Browns Peak / Huron Peak Hike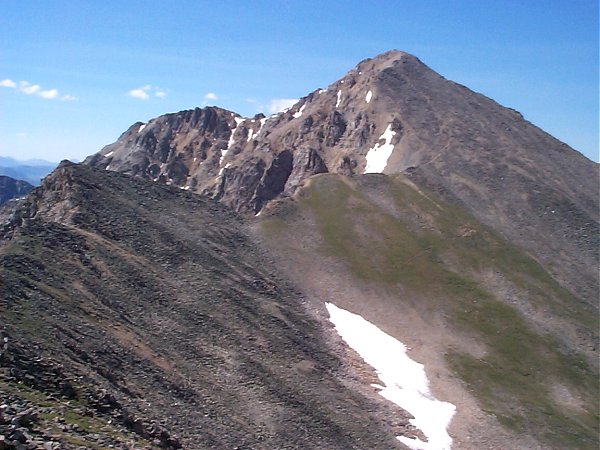 Eight tenths of a mile to the south of Browns Peak is Huron Peak - 14,005 feet. I had to cross along the top of this ridge to meet up with the more commonly used trail for the last 500 feet (vertical) or so to the summit.