Please click on the mountain images at the top or bottom of the page to navigate this site. Sorry for this temporary inconvenience.
Browns Peak / Huron Peak Hike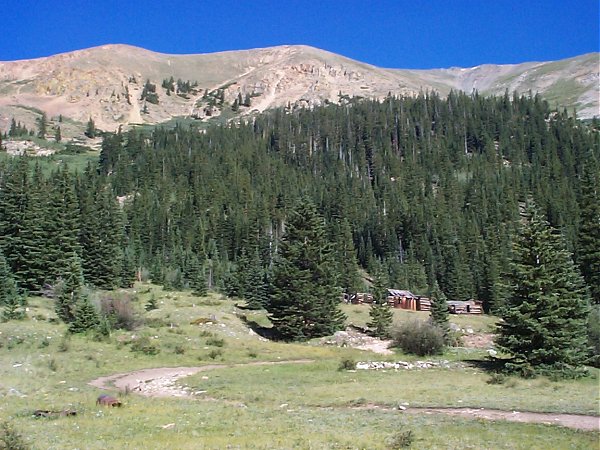 About 1 1/2 miles up the 4WD road I began my climb at the Banker Mine. My pre-trip research indicated that I might find a trail here but I never did. Instead I bushwhacked up the hill to gain elevation and eventually the ridge that led to Browns Peak.