Please click on the mountain images at the top or bottom of the page to navigate this site. Sorry for this temporary inconvenience.
Kelso Mountain Hike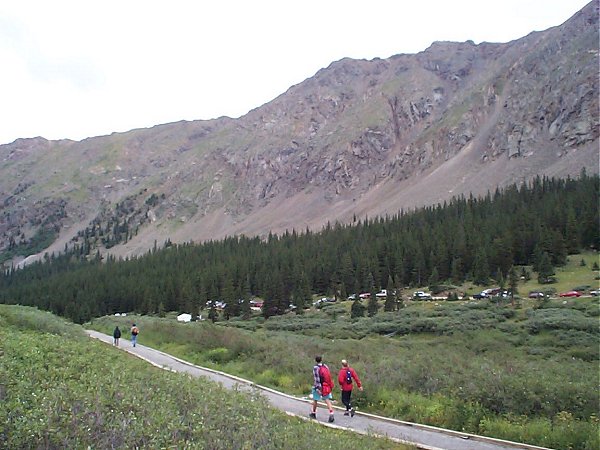 Multitudes of cars and people as seen while looking back towards the parking lot and trailhead for
Grays and Torreys Peak
(and Kelso Mountain).