Please click on the mountain images at the top or bottom of the page to navigate this site. Sorry for this temporary inconvenience.
Mount Princeton Hike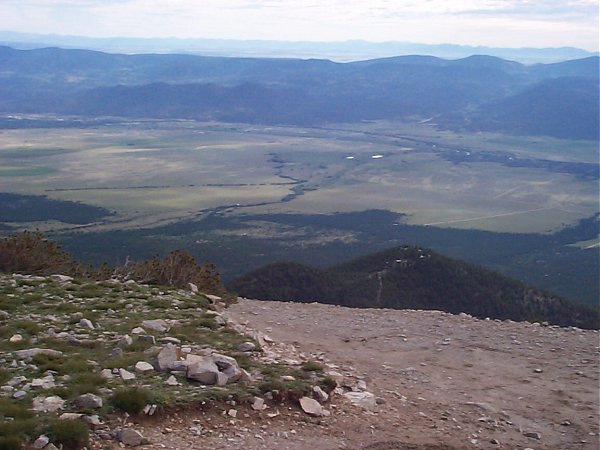 A view of the radio towers (on the hill center-right in the image) and the Arkansas river valley below as seen from the end of the road above Bristlecone Park.