Please click on the mountain images at the top or bottom of the page to navigate this site. Sorry for this temporary inconvenience.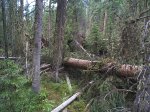 Fallen trees over the trail.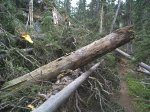 More fallen trees over the trail.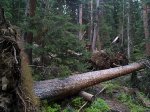 And even more deadfall.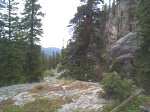 Looking back downvalley from on the trail.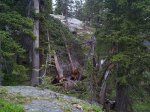 More downfall - this time even higher up.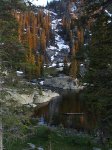 The inlet of Lake Charles at sunset.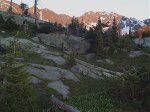 Peaks at the head of the valley.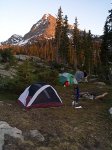 Our campsite in the shadow of Fools Peak.
Lake Charles.
Along on this hike with me:
Stan, Tommy and Angeline
.